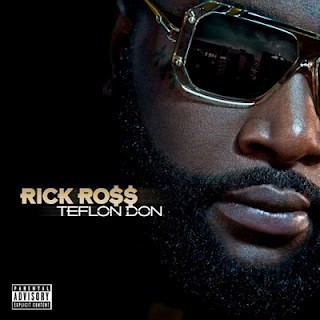 By The Hip Hop Writer
Hip Hop Vibe Staff Writer
Following the release of Deeper Than Rap, Rick Ross made it clear he was here to stay. He said the next album he came out with would be the defining album of his career. Rick Ross was ready to assume his position at the top of the game. No one really took Rick Ross seriously.
With everyone doubting him and taunts from his rivals, 50 Cent and Floyd Mayweather, Ross silently went about his business. At times, he would release public statements. One statement Ross made was that his album would become a classic upon release.
Right as hip hop magazines and other outlets were ready to give up on Rick Ross, he mounted a return to the game with Ne-Yo. Early in the spring of this year, he released his lead single, "Super High." The song was a triumphant return to the game and he proved he was still the boss with Stacey Dash as the lead female in the video. Quickly, the song was met with significant air play and critical acclaim. "Super High" did enough as the lead to help Teflon Don debut number two on the Billboard Hot 200 albums chart.
Upon release, the 11-track opus has been blazing stereos across the United States. All Rick Ross albums are known to make people bounce, but not like this. For this album, Rick Ross went all out, proving his lyrical improvement on his last album was no fluke. While some predicted Ross to take a few steps back, as far as lyrical prowess goes, he took multiple steps forward. From the start of the album, Rick Ross proved he could hold his own against stars, such as Styles P, Jay-Z, Drake, T.I., Jadakiss, and Erykah Badu. With this album, Rick Ross was able to combine all of the strong points of the hip hop community for one great album.
Hip Hop Vibe Review: 9/10