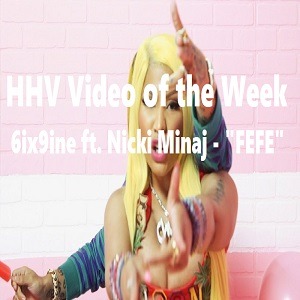 By YRS Jerzy
Hip-HopVibe.com Staff Writer
This collaboration has people scratching their heads, but this song isn't half bad. But, because of how 6ix9ine has portrayed himself, there are some people who'll never accept him. Then, Nicki Minaj is being counted out, mainly because Cardi B is hot, right now.
All of that overlooks the fact that "FEFE" is actually a decent track. It's something different from what 6ix9ine normally makes, in terms of his music. The two represented NYC well and this is a song made for the radio.
"FEFE" is definitely going to become one of those songs that closes the summer out. Whether or not it dominates radio, remains to be seen. It did, however, beat out everything this week, including Khaled's newest video.
Watch "FEFE" by 6ix9ine ft. Nicki Minaj below:
Follow Hip-HopVibe.com on Twitter @HipHopVibe1.