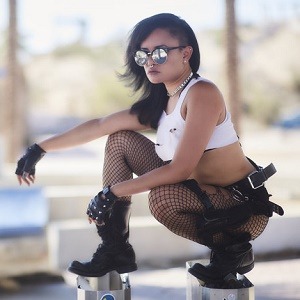 By YRS Jerzy
Hip Hop Vibe Staff Writer
Different decades are known for different levels of socialistic breakthroughs. Truth be told, almost everything people do, they have done since the dawn of mankind. This is evidenced by the adult entertainment industry and the massive following it has.
With performers, such as Annie Cruz, being among the brightest stars, there is no question of why the industry is so popular. Also, with her crossover appeal, she has built an amazing and dynamic fan base. She has parlayed this into a radio show on Vivid Radio on SiriusXM.
Annie Cruz recently took time out to speak with Hip-HopVibe.com about some of the secrets to her success. During the interview, she touched on "The Dirtiest Girl In The World," which is her radio show on Vivid Radio. Coming soon, Annie Cruz will also have her own spotlight feature, #ThirstTrapThursdays, on Hip-HopVibe.com
Read the entire interview below:
Recent years have seen the adult industry accepted more into the mainstream entertainment world. How do you feel about this? I feel like it isn't fully accepted yet, however, it's nice to see it's getting there.
As a longtime member of the adult industry, what is your opinion of the "Instagram models" who show their stuff there and make money? I never really had an opinion on that, honestly. However, I respect the hustle. It doesn't matter if you're a go go dancer, a stripper, a waitress, an adult actress, or a bartender. Like Katt Williams once said: "Get that paper, boo boo."
In your own career, how do you believe you've managed to stay viable, when the industry is constantly changing? Besides being a rarity (there are very few Asian girls at any given time in the industry), I have done a variety of things on camera. From Fetish niches (squirting, feet, super-heroine, etc) to hardcore BDSM and "vanilla" films to extreme types of scenes, I do a lot of different things, including wrestling. I like to believe I was a great performer, which of course is important in this business. I feel that all of these different factors combined are why I've managed to last as long as I have.
We heard you're a fan of hip hop, who are some of your favorite artists right now? I listen to a lot of old underground shit like Atmosphere, Sage Francis, Aesop Rock
If you could be with any artist in the industry, physically, who would it be and why? Nicki Minaj. Two words, that ass.
Can you tell us about your show on Vivid Radio? My show on Vivid Radio can be heard on www.vividradio.com as well as on SiriusXM. It's appropriately called, "The Dirtiest Girl in the World" because it chronicles my real life sex adventures. I candidly talk about everything and everyone that I'm doing and I talk about the good, the bad and the ugly. Often times I'll give sex, dating and relationship advice and take calls live on the air. It's never a dull moment.
How do you intend to spend the final months of 2016? There's so much going on in these remaining months. I'm prepping new costumes for Halloween and Stan Lee's Comikaze, a comic book convention during Halloween weekend. I'm huge into video games,comic books and cosplay. I'm always prepping and creating new ideas that I want to bring to life. I'm doing a lot of traveling from October through December, as I feature dance. Miami in Oct, San Francisco, and various NorCal (Northern California) cities in Nov, and a Dèjá Vu Club SoCal Asian Invasion tour in December. There's also a huge possibility I may spending the holidays in the land of Oz.
Where can fans connect with you on social media? Instagram @AnnieCruz, Twitter @AnnieFuckinCruz, two Facebook pages, Miss Annie Cruz and Official Annie Cruz, and TextAnnie.com
See additional photos of Annie Cruz below: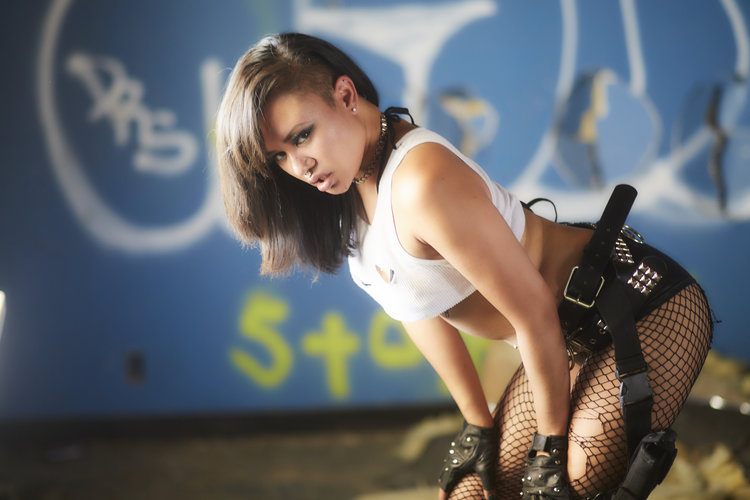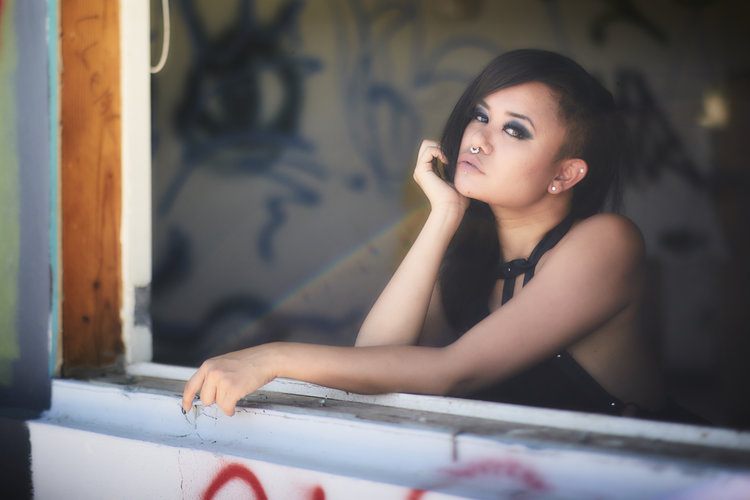 Follow YRS Jerzy on Twitter @IAMYRSJERZY.