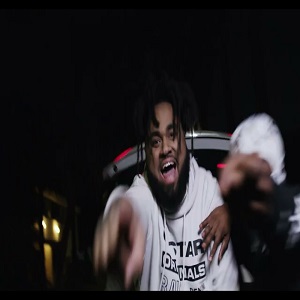 Lil Zay wakes the streets up with Free Shiesty single
Lil Zay has made a lot of noise in an effort to become the biggest independent artist in the game. A DMV native, Lil Zay built his momentum by himself. Even as an artist, Lil Zay is also a fan of the hip hop scene out here.
Lil Zay, like most people became a fan of Pooh Shiesty. At the end of 2020, Pooh Shiesty was one of the biggest rising stars in the game. That is a position Lil Zay is working hard to claim for himself.
Lil Zay did what most local DMV rappers wouldn't do, regardless of their buzz. On Instagram, Lil Zay showed how he went to Los Angeles to work on new music. During Lil Zay's West Coast trip, he dropped his single, "Free Shiesty." When Lil Zay was out there, he did the video for the single.
Lil Zay is preparing to leave his mark on the game, with the year of 2022 being in full swing.
Lil Zay wakes the streets up with Free Shiesty single