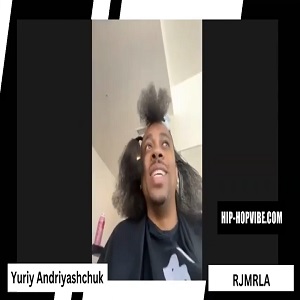 RJmrLA speaks on new single with OT Genasis and next album
RJmrLA has been one of the hottest rising rappers, in the state of California, over the past three years. In 2019 and 2020, the South Central Los Angeles native released two breakout projects, in "On God" and "Let Me Talk My Sh*t." That has resulted in RJ collaborated with some of the biggest names in the industry, such as YG, Mustard, Young Thug, Nipsey Hussle, K Camp, and more.
RJmrLA went on to take a hiatus from dropping projects, since 2020. While recently speaking to Hip-HopVibe.com, he revealed that he'd began raising children, and navigating working through the COVID-19 pandemic. This month though, RJ began to storm back onto the scene, by releasing his new "Aye B*tch" single, featuring fellow LA native, OT Genasis. This comes after RJ releasing his "1AM Flow" single, in February.
RJmrLA has his upcoming Rodney Brown Jr album, coming on October 21. He revealed to HHV, that he wanted fans to get to know him more on this project. RJ also enlists Roddy Ricch, Ty Dolla $ign, and more, as features. On the cover art for Rodney Brown Jr, RJ is seen in his younger days, while sporting an iconic Los Angeles Rams letterman jacket. He also revealed that he will be working on hitting the road for more performances, following the release of the album.
RJmrLA speaks on new single with OT Genasis and next album