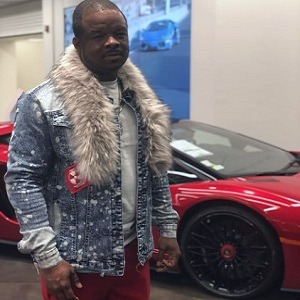 By Stranga The Great
HHV On The Rise Lead Writer
Good things come to the ones that put the work in and Shawn Archer is saying he's that guy. This dude is all over Instagram, talking that big boy talk. As a relative newcomer, Shawn Archer is claiming he is next up in his city, Philadelphia.
Shawn Archer definitely has some big records under his belt. There is a lot of energy surrounding "Power Couple" and "Catching Feelings." The two singles are beginning to get radio play on FM stations, throughout the country, so he has some momentum behind him.
As a rapper that's coming up, getting on FM radio, nationwide, is a very big deal. There are so many doubters and, to come up on them, is an amazing feeling. Definitely into the moment, Shawn Archer proclaimed "I get the last laugh!."
Follow Hip-HopVibe.com on Twitter @HipHopVibe1.