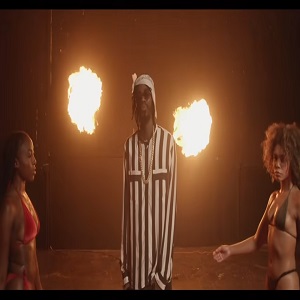 By Jay Rich
Hip-HopVibe.com Staff Writer
Well-known on the Dancehall scene, Alkaline is one of the most-popular artists in the music industry. His music always amasses millions of streams, within days. On top of that, his co-sign goes a long way.
Alkaline is doing far more than most artists who have only released one album. Changing that, very quickly, Alkaline is preparing his second album. Already, the first single from said album is performing well.
Last week, Alkaline released his single, "Top Prize," which is also the name of his upcoming sophomore album. In only five days, the single has amassed 630,000 streams, and counting. Consisting of fourteen tracks, Alkaline currently plans to release Top Prize during the first days of Spring 2021.
Listen to "Top Prize" by Alkaline below:
Follow Hip-HopVibe.com on Twitter @HipHopVibe1.