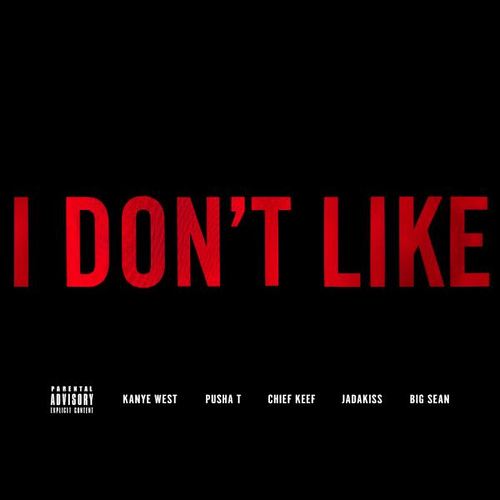 Chief Keef I Don't Like GOOD Music remix
The much-discussed G.O.O.D. Music remix of Chief Keef's "I Don't Like," has finally been released and Jadakiss is also featured on the remix. Early in the year, the Chicago rapper took the game over, with "I Don't Like." This song introduced GBE to the world. On the original track, Chief Keef had Lil Reese on the track. Young Chop produced the hit track.
Kanye West loved "I Don't Like," which was already a hot track. "I Don't Like" went from being a mixtape track to a mainstream radio hit. There was already an interest in Chief Keef and GBE. Kanye West might decide to sign Chief Keef, since he remixed "I Don't Like." This summer, the G.O.O.D. Music will release Cruel Summer.
Ahead of all of this, Chief Keef now has Pusha T, Kanye West, Big Sean, and Jadakiss on the remix of his breakout debut single. The song will likely be on G.O.O.D. Music compilation album, released via G.O.O.D. Music and Def Jam. Early this year, Chief Keef released his project, Back from the Dead, and it includes the original version of "I Don't Like."
Chief Keef I Don't Like GOOD Music remix