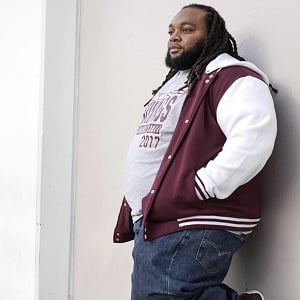 By Jay Rich
Hip-HopVibe.com Staff Writer
On TikTok, there is someone who is taking the app over, with another challenge. This time, P.A. Teezy is the man who is making the major noise. Representing the 305, home to many legends, P.A. Teezy is doing legendary things.
P.A. Teezy is already a local legend, but he has still yet to break through, on the mainstream level. It looks as if this is soon going to change, though. The rising star has a lot of buzz, via his TikTok.
Recently, P.A. Teezy has seen his stock rise, on TikTok, through his "Beat It" single. Via Tiktok, P.A. Teezy has well over 1 million TikTok fan videos made. This caught the attention of Addison Rae, one of the biggest people on TikTok.
Listen to "Beat It" by P.A. Teezy below:
Follow Hip-HopVibe.com on Twitter @HipHopVibe1.