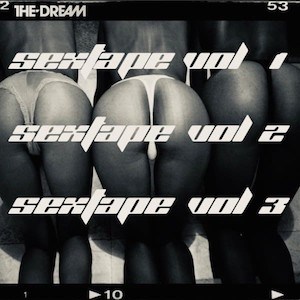 By @MinneeTellsItAll
Hip-HopVibe.com Contributing Writer
As the end of the year quickly approaches with 2019 on our heels, The Dream gifts fans with an extended project just in time for the holidays and cuddle season. In the last couple of years, albums have become larger in the sense of length. Recently more artists such as Chris Brown, Drake, and E-40 have been releasing extended projects made up of 25+ songs and double albums. Now, The Dream has raised the bar by dropping his triple album, Ménage à Trois. The purposeful forty-tracks with no features, three part sensual project is everything and more to be expected from Dream. His recent album is made up of three "sextapes" and times out at two and a half hours. The triple project is the first album from the multifaceted artist since his 2016 'Love you To Death' EP release.
The song that currently sticks out the most on this project is "Tuxedo." Throughout the record, The Dream speaks on how he's ready to tie-the-knot and give up his bachelor pad. Take a listen to the official audio below.
Watch The Dream capture ⅓ of his album in the long-winded loosely narrated clip below.
Stream 'Ménage à Trois' below.
Follow Hip-HopVibe.com on Twitter @HipHopVibe1.