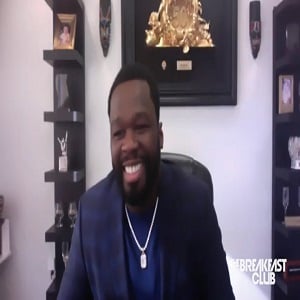 By Jay Rich
Hip-HopVibe.com Staff Writer
Since the 2010s, 50 Cent has mostly reinvented as more of a personality, than a rapper. While he has released some music, "Power" is his biggest claim to fame, in this era. Outside of that, 50 Cent has become one of the top Instagram trolls.
Recently, 50 Cent sparked a lot of attention, when it was suggested that he and Ja Rule do a Verzuz battle. In doing the battle, the two would effectively end their longstanding beef. While it seems impossible, recently Jeezy and Gucci Mane agreed to do a Verzuz battle.
50 Cent recently called into "The Breakfast Club," sharing the screen with DJ Envy, Angela Yee, and Charlamagne Tha God. Early in the interview, they discussed Jeremih's health, before Ja Rule was brought up. Later, 50 Cent clarified his Trump statements, before speaking more on Verzuz, Pop Smoke, rap shootings, and more.
Watch the entire interview below:
Follow Hip-HopVibe.com on Twitter @HipHopVibe1.