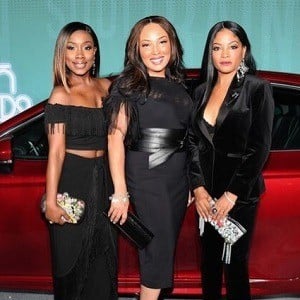 Back in 1998, 702 rose to the top of the game, when they finally released "Where My Girls At" to much fanfare. This followed three years, where 702 put out music. That song became the biggest record of their career, as 702 would soon disappear from the forefront.
702 has made a huge impact on the game, as "Where My Girls At" is now back on commercials. The group, still, seemed to be gone from the industry. This past weekend, 702 resurfaced in a major way, which should have people talking.
At the 2017 Soul Train Awards, 702 walked the red carpet, and they reunited. They walked the red carpet and stopped for several photos, as SWV was honored with the "Lady of Soul" award. Meelah posted the photos on her Instagram of the reunited group.