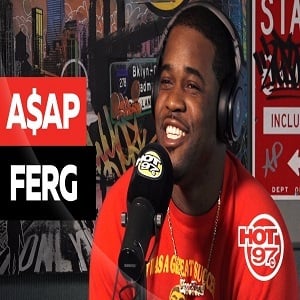 Four years ago, A$AP Ferg burst to stardom and turned his mixtape release into his debut album. At the time, A$AP Rocky was all of the focus, but Ferg changed all of that. Later that year, Big Sean returned with his Hall of Fame sophomore album.
Big Sean included a song called "Control," which featured the recently on-hiatus Kendrick Lamar. On this song, that got the publicity of an album, Kendrick Lamar proclaimed himself the king of rap, specifically in New York City. A lot of relationships have been fractured since then.
A$AP Ferg stopped by Hot 97, sitting down with Ebro, Laura Stylez, and Peter Rosenberg. When he sat down with them, he spoke on the whole Kendrick Lamar situation. He also became the first A$AP Mob member to speak on the Bari situation.