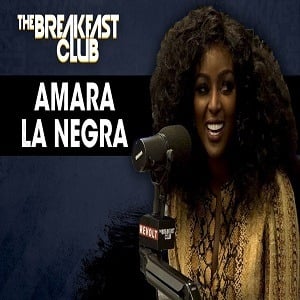 By Tamantha
Hip-HopVibe.com Staff Writer
In two seasons of "Love & Hip Hop Miami," Amara La Negra has been the show's standout. During season one, her music took off, and she had a Billboard feature. This season, Amara La Negra has found herself brought into all kinds of drama.
Amara was accused of being in Gunplay's DMs, with Keyara confronting her, also having beef with Jessie Woo. On IG Live, Jessie said she didn't want to beef with Amara, though. But, her longtime friend, Jojo, ended up turning on her.
During her return to "The Breakfast Club," Amara La Negra joked about her first visit sparking controversy. Many should remember Cardi B's sister, Hennessy, coming for her, over some of her comments. But, she spoke with Charlamagne Tha God and Angela Yee about dating, her DMs, Jessie Woo, and Jojo, along with more.
Watch the entire interview below:
Follow Hip-HopVibe.com on Twitter @HipHopVibe1.