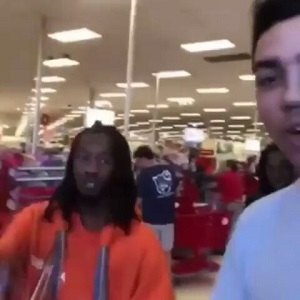 By Tamantha
Hip-HopVibe.com Staff Writer
Recently, Offset has found himself in the middle of a lot of drama. At the beginning of 2019, his high-profile wife, Cardi B, was on the outs with him. Because of his alleged cheating, Cardi B had both feet out the door, but he won her back over.
Offset has silently risen to become one of the hottest rappers in the game. However, due to his more-famous wife, his actual list of hits are being overlooked. But, Offset stood out on "Ric Flair Drip," and also on the hit Kodak Black single, "Zeze," which was a big record.
A couple of weeks ago, a video went viral of Offset in Target, when a fan captured him on video. Upset, Offset ended up smacking the phone out of the fan's hand. The mother spoke out and now an arrest warrant has been issued and Offset is facing felony charges for destroying the $800 phone.
Source: Pitchfork
Watch the entire video below:
Follow Hip-HopVibe.com on Twitter @HipHopVibe1.