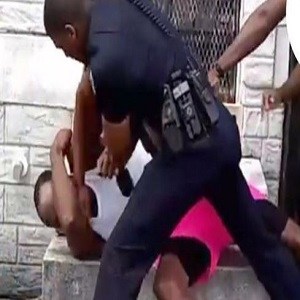 Violence has seemingly become more widespread, but all that's happened is that there are more cameras. Things like this have been going on since the beginning of time. But, over the past six years, people have been fighting back.
Since the death of Trayvon Martin, there has been a movement to hold people accountable for their wrongs. Even though that situation wasn't police brutality, it sparked the #BlackLivesMatter movement. This weekend, a video of a Baltimore cop went viral.
The video showed the Baltimore policeman, above, punching an unarmed man. After the video went viral, the City of Baltimore jumped to immediate action. Facing the pressure, the police officer has quit his job.
Source: Say Cheese