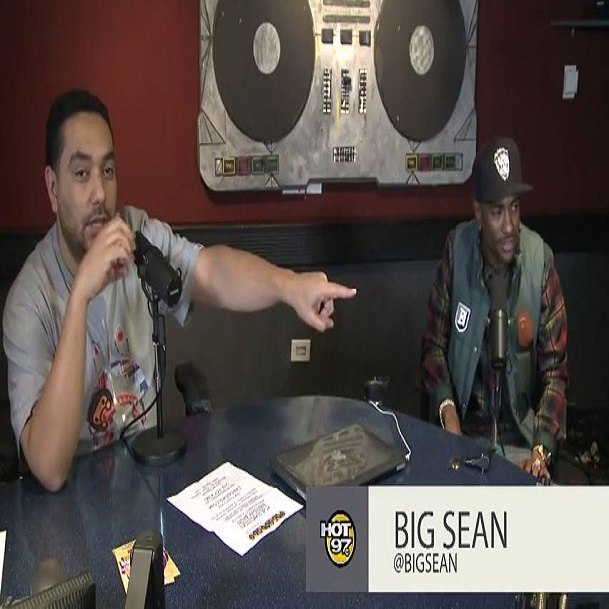 Suddenly, Big Sean is back in the mix again and it's right on time. A few years ago, Big Sean showed promise when he released his Chris Brown-assisted single, "My Last," followed by Finally Famous: The Album. The success of Big Sean was a big reason why Kanye West was able to land the G.O.O.D. Music/Def Jam partnership.
Big Sean had some hits with his debut album, but did not have as much prominent success with last year's Hall of Fame. However, Big Sean was kept in the headlines by "Control," his non-album single featuring Kendrick Lamar and Jay Electronica. Along with this, Big Sean had a standout verse on Drake's "All Me."
In the here and now, Big Sean was in New York City for the Def Jam 30th Anniversary concert in Brooklyn at Barclays Center. Still in town, Big Sean stopped by DJ Cipha Sounds' radio show at Hot 97. Big Sean discussed the "I Don't Fuck With You" single, confirming it was about Naya Rivera in his own way.