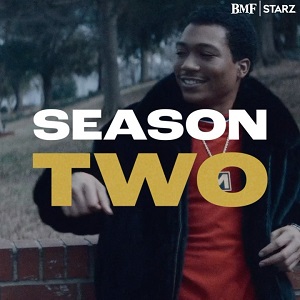 On Sunday night, 50 Cent had a huge night, on Starz. His series, "Raising Kanan," had an explosive season one finale, meanwhile his new series, "BMF," had an action-packed series premiere. After one episode, the series has been renewed for a second season.
"BMF" is a biographic series, based on the life of Demetrius "Big Meech" Flenory, and his brother Terry Flenory. Portraying the brothers is Meech's actual son, Demetrius, Jr., and Da'Vinchi. The cast is rounded out by such figures as Kash Doll and Eminem.
The series premiere, of "BMF" was well-received by the fans. As most Starz' series do, the show's first season contains only eight episodes. But, this show's renewal is one of the fastest in the network's history, as it has been renewed for season two, only a few days after the series premiere.