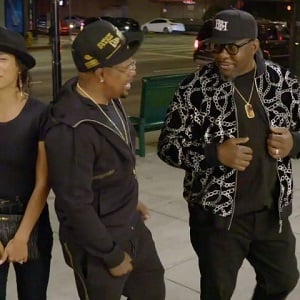 Bobby Brown reunites with Ricky Bell on Every Little Step
Bobby Brown is one of the original reality TV kings. Actually, Bobby Brown was the first major celebrity to have his own reality show. With "Being Bobby Brown," Bobby had both "Keeping Up With The Kardashians" and "Love & Hip Hop." At the time, Bobby Brown's show was considered controversial.
Bobby Brown has returned to reality TV in 2022. His new series, "Every Little Step," began with the documentary. On the show, Bobby Brown opens up about his struggles. Even though Bobby Brown moved on, he is still heartbroken over Whitney Houston's death. On top of losing Whitney, Bobby Brown had to deal with the death of their child, Bobbi Kristina.
Bobby Brown is dealing with overcoming addiction and grief on this new show. Aside from that, Bobby Brown has his reunion with New Edition. Much of this was teased, when New Edition had their biopic on BET. After that, Bobby Brown had his own BET biopic. Now, Bobby Brown is letting fans in to his day-to-day. Last night, "Every Little Step" aired and Bobby was attempting to get back into shape. Bobby is bringing his son, Landon, on tour with him. In the episode, Ricky Bell dropped in on Bobby to hang out.
Bobby Brown reunites with Ricky Bell on Every Little Step