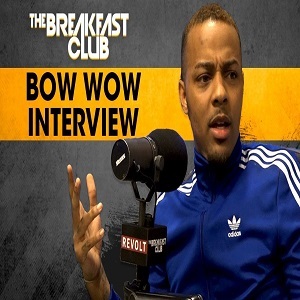 Since 2007, Bow Wow has lost a lot of the clout that he once had, in the game. The veteran rapper first made a national impact, when he was thirteen years old. Already, he was eight years deep in the game, initially being signed to Death Row Records.
But, for whatever reason, Bow Wow has found everything that he says being clowned. Everything Bow Wow says, people treat it like it's untrue, hence the #BowWowChallenge. However, it looks like a lot of his situations are people lying on him.
Bow Wow stopped by "The Breakfast Club," this morning, where he cleared the air. Already, he posted a pic with DJ Envy, Angela Yee, and Charlamagne Tha God, promoting it as his last interview. Not only did he confirm that, but Bow Wow also talked about his history with Snoop Dogg, Dogg Pound, Dr. Dre, the Passport General drama, the fight with Future's team, and more.