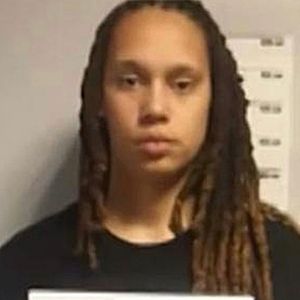 Brittney Griner pleads guilty to Russian drug charges
Brittney Griner's case continues, as she pleaded guilty to charges of smuggling drugs into Russia. Griner, age 31, faces up to ten years in prison, if convicted, despite a guilty plea. Arrested in February at the Sheremetyveo International Airport near Moscow, Brittney has spent months trying to appear before a judge. Russian authorities believed Brittney was smuggling drugs as she carried a vape cartridge with hash oil while traveling. Brittney pleaded not guilty in March after her arrest.
Brittney Griner was placed in a Russian detention center where she has been held since her arrest. Brittney's arrest remained a secret despite her wife Cherelle Griner spreading awareness on the wrongful arrest. Earlier this year Brittney wrote a letter to President Joe Biden, pleading for his help in setting her free. In the letter Brittney expressed her fear that she may never leave Russia.
Brittney Griner plays in the WNBA, for the Phoenix Mercury. But Griner has played overseas during the WNBA offseason for the past seven years without incident. Earning more than $1 million each season, traveling overseas is the only form of payment for athletes during the offseason months. With more light being shed on the lack of support for the WNBA, Brittney's case is a prime example of how the NBA standards need to change for all athletes. President Biden stated in press conference Wednesday all efforts are being made to secure Brittney's release.
Brittney Griner pleads guilty to Russian drug charges