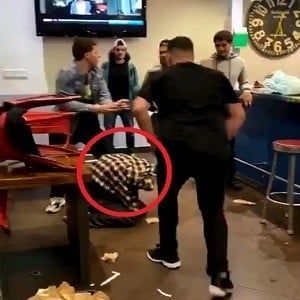 The ending of 2019 hasn't been the best for Brother Nature, who recently revealed he had Malaria. That is a tough disease that can very well lead to death. Thankfully, Brother Nature sought treatment, and he healed from it.
Unfortunately, Brother Nature went into a restaurant, and got into a fight, almost immediately. The popular figure has only been well for a few weeks and was at a restaurant. According to the video clips circulating on Twitter, Brother Nature got beaten pretty badly.
Brother Nature is now the butt of jokes, on Twitter, with fans going in on him. They are saying this guy goes and chases snakes, but he can't fight. Fans on Twitter have definitely been getting their laughs in on this one.
Damnnnnn not brother nature 😪 https://t.co/Tzus72fgHy

— dock ellis (@NewGodLo) December 7, 2019