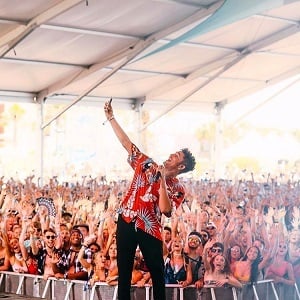 By Jay Rich
Hip-HopVibe.com Staff Writer
Currently, Bryce Vine is a phenom that is taking over the game. The rising singer has his single, "La La Land," featuring YG, which is becoming a major hit. That song's success has led to Bryce Vine having an increased interest, from the masses.
Bryce Vine recently signed with Sire Records and the label is excited to have him on the roster. Prior to dropping "La La Land," Bryce Vine had his "Drew Barrymore" single go platinum. With two hits on his hands, interest is high.
Not leaving the fans waiting for long, Bryce Vine has plans of owning the entire summer. The rising star has his album, Carnival, which will be released on July 26. Coinciding with the album release will be his first tour date, taking place on July 27, at The Fonda, in LA.
Watch "La La Land" by Bryce Vine ft. YG below:
Watch "Drew Barrymore" by Bryce Vine below:
Follow Hip-HopVibe.com on Twitter @HipHopVibe1.