Burna Boy announces "I Told Them" North American Tour
Last month, Burna Boy released his seventh studio album, "I Told Them." 15 songs were included, as well as appearances from J. Cole, Dave, and more. As a result, I Told Them went on to score an impressive number 18 debut in the US, on the Billboard 200 chart. Moreover, this was also the Nigerian native's second album released, since the summer of 2022. At the time, he put out his "Love, Damini" project.
Meanwhile, Burna Boy is also now venturing on a new headlining tour, to promote the release of the I Told Them album. On Monday, he revealed that the I Told Them North American Tour will begin in November.
Furthermore, The I Told Them Tour will kick off on November 3, in Los Angeles. 16 dates will be available, as the tour will conclude on March 9, in Atlanta. This comes after Burna Boy headlined the Afro Nation festivals in Miami and Detroit, this past summer.
Check out the full list of dates, cities and venues for Burna Boy's upcoming I Told Them North American Tour, below.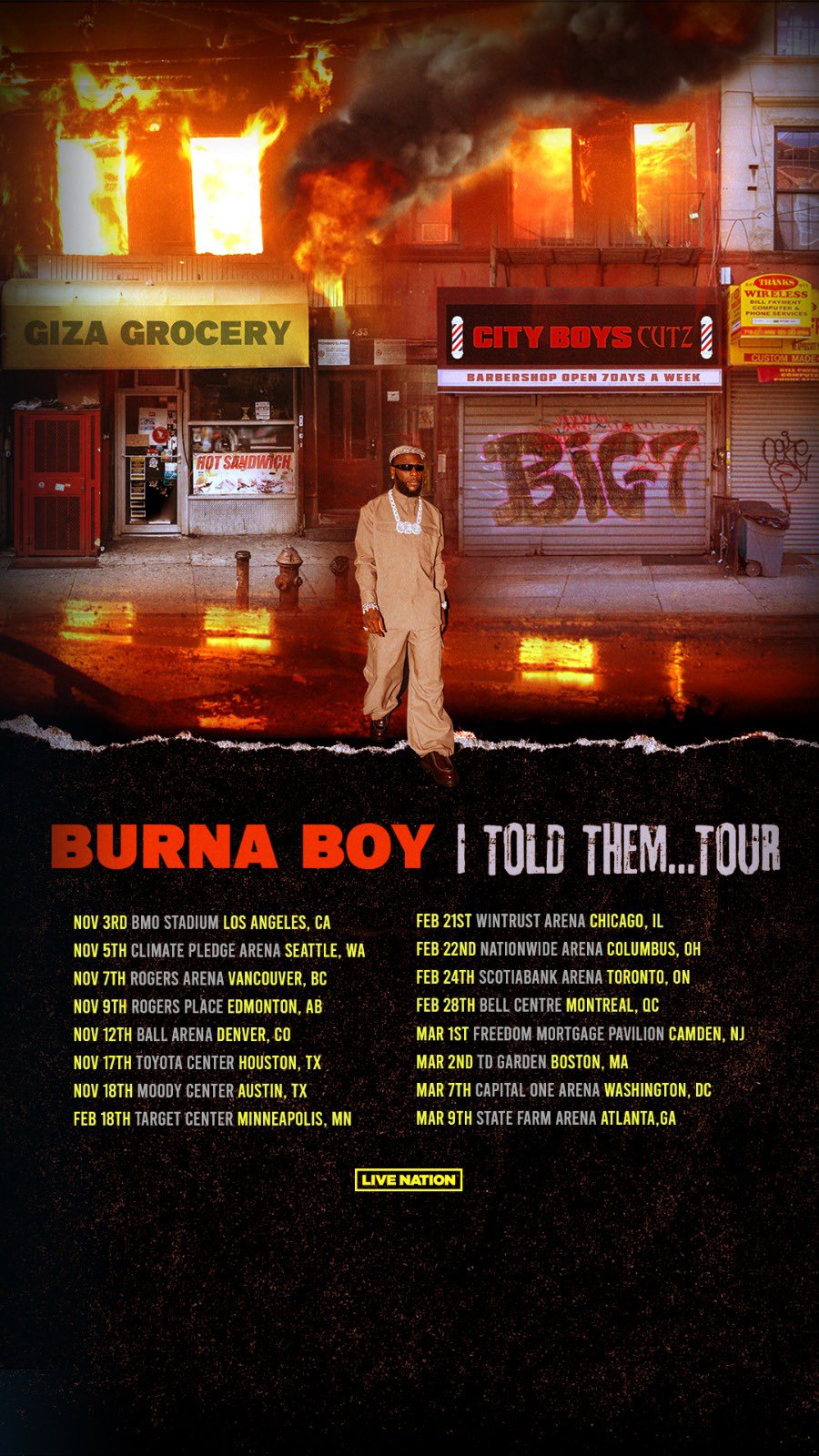 Burna Boy announces "I Told Them" North American Tour