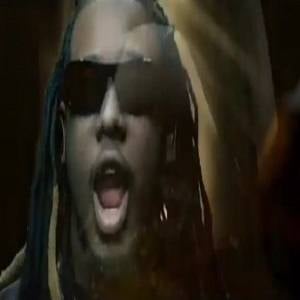 By Alyssa Debonair
Hip Hop Vibe Staff Writer
There was a time when music was going through an adjustment period and some new forces took over. Back when a semi-retired Jay Z took a backseat and the South went into overdrive, T-Pain emerged. His 2005 debut album birthed "I'm In Luv (Wit A Stripper)" in 2006.
Then, in 2007, T-Pain launched his second album with his now-classic single, "Buy U A Drank." That record featured Yung Joc, at the time one of the fastest-rising rappers in the game. Now, he is best-known for his comedic stylings on "Love & Hip Hop Atlanta" and "Leave It To Stevie."
This afternoon marks a full decade since "Buy U A Drank" debuted. For real, where did the time go? Fans on Twitter are reminiscing about this very subject, right now.
Watch "Buy U A Drank" by T-Pain ft. Yung Joc below:
Read the "Buy U A Drank" tweets below: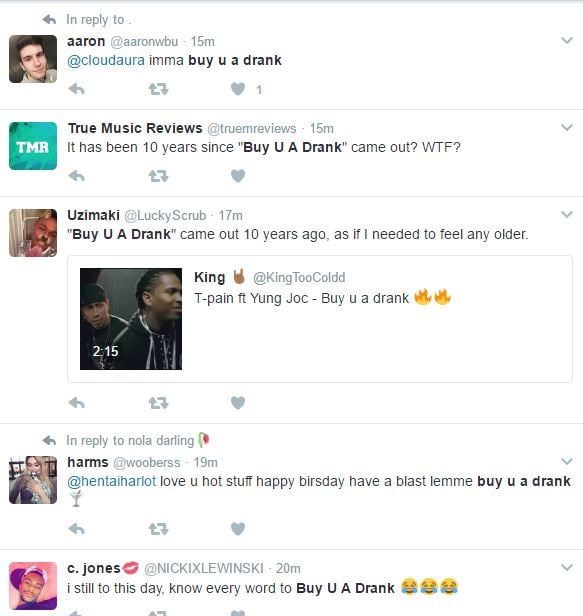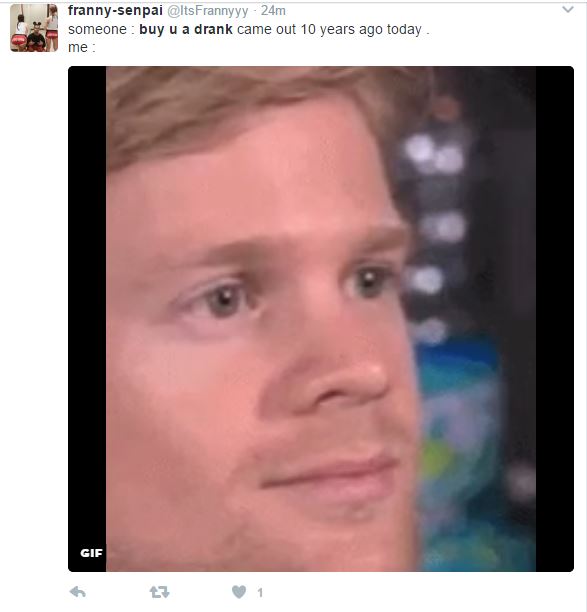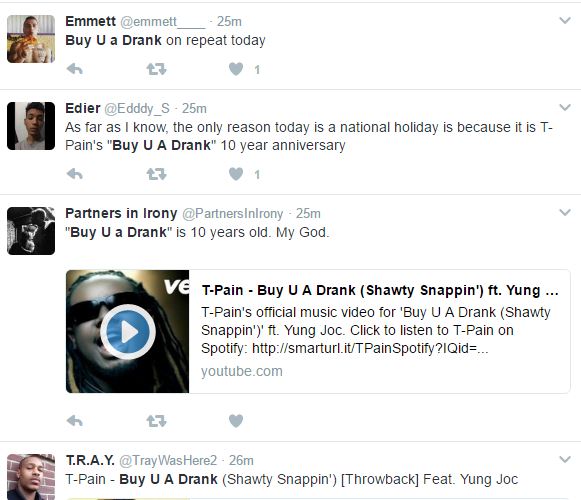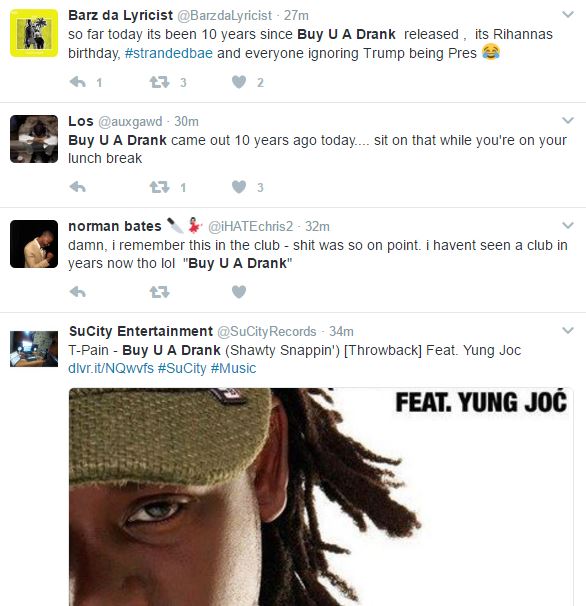 Follow Alyssa Debonair on Twitter @AlyssaDebonair.