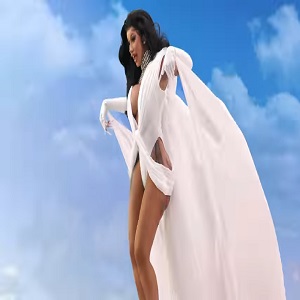 Popular on social media and, then, "Love & Hip Hop," Cardi B was a household name by 2016. At the time, few people saw her potential, despite her exceeding expectations. She announced she was leaving the show, on Hot 97, to focus on music.
Many thought this wasn't a smart move, but Cardi B would sign with Atlantic Records, early in 2017. From there, Cardi took over the music world. She dropped her "Lick" single, with Offset, later beginning a relationship with him, while topping Billboard, with "Bodak Yellow."
Cardi B has managed to remain on top of the game, despite not releasing an album since 2018. The pandemic prevented her from putting out an album, in 2020, but she's hard at work, now. Last week, Cardi B dropped the "Up" music video, and had 3 million views, within eleven hours, and, since then, Cardi has done 37 million views, in the first week.