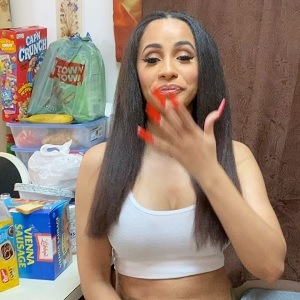 When Cardi B dropped Invasion of Privacy, she announced she was already working on her next album. This is something most artists say when they drop new material. Even though most normally are still working, their albums still may take years to come out.
Cardi B came in as the hottest rapper the game saw in decades. This led many to believe she may come right back out, ala DMX in 1998, but that didn't happen. At the time, Cardi B said she would likely drop, around April, again.
The momentum was there, as "Money" was a hit, but it was placed on a re-release of her debut album. When "Please Me," with Bruno Mars, came out, it dominated radio, but it didn't launch the album. So, Cardi has now said 2020 is when her album drops, but she dropped this freestyle, which JT re-posted, and the celebrities are loving, including LaLa Anthony, A$AP Ferg, Uncle Murda, and Katy Perry, but Nicki fans trashed.