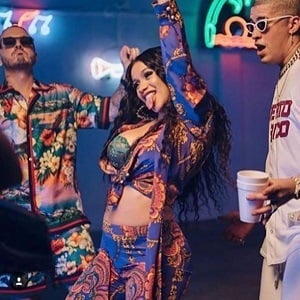 Representing The Bronx, Cardi B has become one of the biggest rapper in the game. After people tried to write her off as a one-hit-wonder, Cardi B has proven to be much more. Her album, Invasion of Privacy, is platinum.
Delivering "Bodak Yellow," that song topped Billboard, then "Bartier Cardi," with 21 Savage, reached the top fifteen. Since then, she reached the top ten with "Be Careful." With "I Like It," Cardi B is closing in on her second Billboard number one.
With the massive hits, Cardi B is also driving some sales. She has come through with major sales on all of her singles. The latest updates have "I Like It," with J Balvin and Bad Bunny, at platinum, "Bodak Yellow" at 6x platinum, and "Bartier Cardi" has gone double platinum.
Source: Your Loss Bae