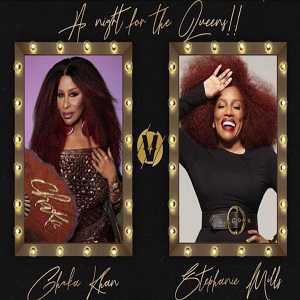 In the 1970s and 1980s, Chaka Khan and Stephanie Mills rose to fame. The ladies had vastly different routes to fame, but they made it. Now, they will be facing each other in Verzuz, later this week.
Chaka Khan is not only a legend, she is also a sex symbol, still. Often, she trends on Twitter, simply because the people love her. A few years ago, she went viral for sharing an unflattering photo of herself.
Now, Chaka Khan is preparing to do a Verzuz battle. She and Stephanie Mills will be facing off. Titled "A Night for the Queens," Chaka and Stephanie will face off on November 18, at 8 pm EST.
Source: Music Report Card