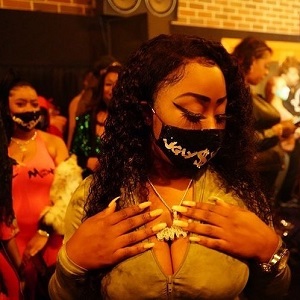 By Jay Rich
Hip-HopVibe.com Staff Writer
In 2020, China Monai was one of many artists dropping music and videos. For anyone striving to do better, consistency is always key, if not, why bother? To make her dreams happen, China Monai ended up moving to Atlanta, to further pursue her career.
China Monai had tremendous success, signing with Ugly Money Entertainment. This new deal has helped her build her profile, setting the stage for her early 2021 success. Her "Jetski" single, with Pap Chanel, has definitely turned heads.
The first week of 2021 saw China Monai drop the "Jetski" music video, to much success. On the first day, alone, "Jetski" landed 37,000 views, and continued growing. With the video out, for a week, China Monai put the game on notice, as the video has landed 100,000 views, on YouTube, while continuing to grow.
Watch "Jetski" by China Moni ft. Pap Chanel below:
Follow Hip-HopVibe.com on Twitter @HipHopVibe1.