By Yuriy Andriyashchuk
Hip-HopVibe.com Staff Writer
Last summer, Chris Brown and Young Thug released a huge collab single together in "Go Crazy." This record initially appeared on their "Slime & B" album. This project went on to debut at No. 24 on the Billboard 200 chart.
"Go Crazy" continues to be one of the biggest records in the US as it is currently 2x platinum and stands at No. 7 on the Billboard Hot 100 chart. It peaked at No. 5 before. Now, the official remix will be dropping this week.
Thug and Brown recently took to their Instagram feeds to reveal who will appear on this remix and fans won't be disappointed. It will include other fan-favorites over the past year in Future, Lil Durk, and Mulatto. In Thug's IG post, he said that he'll show how to bring the summer back.
With the momentum that the original version of "Go Crazy" has been building since May, the remix definitely has huge potential to do even bigger numbers. Fans would definitely like even more CB and Thug collaborations in the future.
Check out the "Go Crazy" remix announcement below.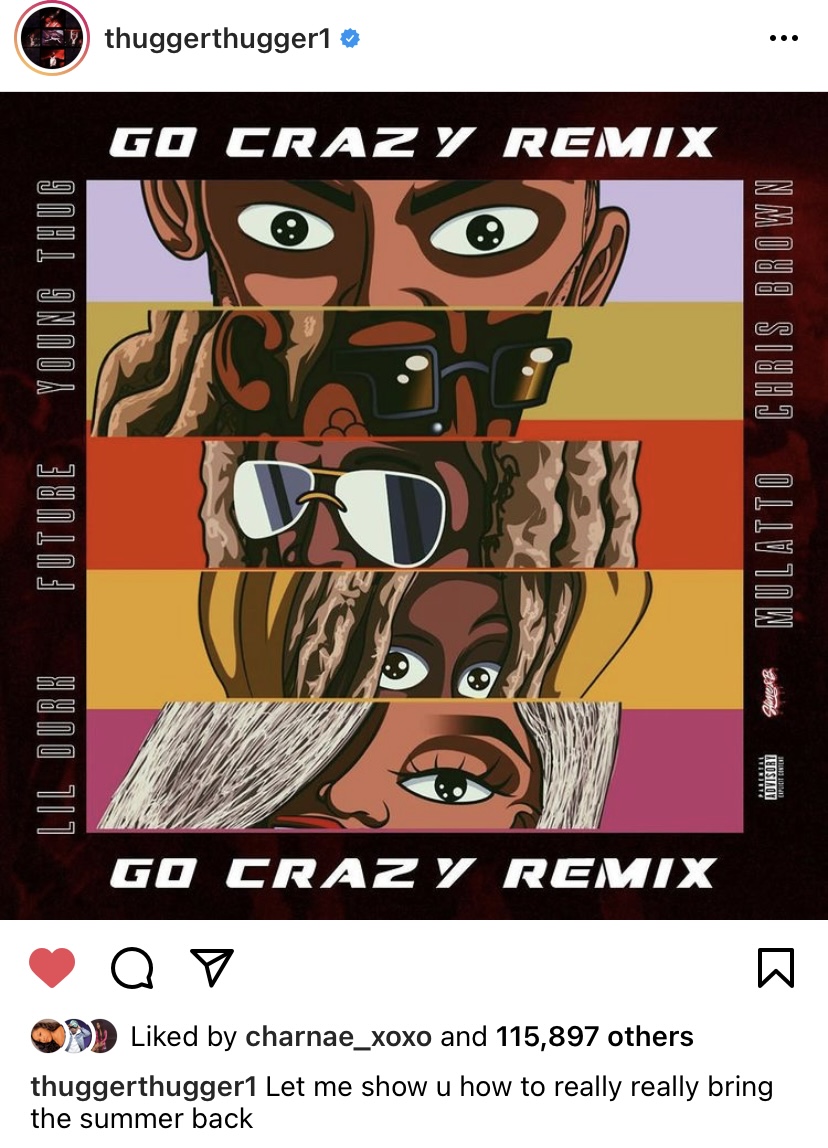 Follow Hip-HopVibe.com on Twitter and Instagram @HipHopVibe1.