Coi Leray responds to criticism of Nicki Minaj collab tattoo
On Friday, Coi Leray released her second single of 2022, "Blick Blick." This also included a massive feature from Nicki Minaj. It is already posting solid numbers on streaming platforms, and could be a top five record on the Billboard Hot 100 chart, next week. This collaboration finally happened, after Nicki and Coi spoke about it, in the aftermath of Coi's father Benzino, announcing it prematurely. Blick Blick went on to be announced earlier this week.
Coi also went on to reveal that she got a tattoo, in honor of the Blick Blick collaboration. She got a design of a pink barbie, with the March 18 release date, of the single.

"TRENDSETTER BARBIE 💖🆑🌎😤 3/18/22 BLICK BLICK FT. THE QUEEN @nickiminaj 👑💫😤 I wish that I can have this moment for life 🥺💖 this moment is stuck with me 4EVER!"
Many fans approved of this ink, but there was plenty who felt that this wasn't necessary. Coi went on to respond to a fan on Twitter about this, in a now-deleted tweet. The New Jersey native emphasized that this is something that she will cherish for th rest of her life, regarding working with Nicki.
"This guy on Twitter was like, 'I love Nicki, too, sis, but the tattoo?' Like n*gga! You don't have a feature so don't worry about why I have a tattoo! F*cking crazy? [This] sh*t 'bout to live with me forever. Y'all don't understand. I'm so happy."
Coi also revealed that she filmed the music video with Nicki, while dealing with a fractured knee. This will result in getting "minor surgery," soon.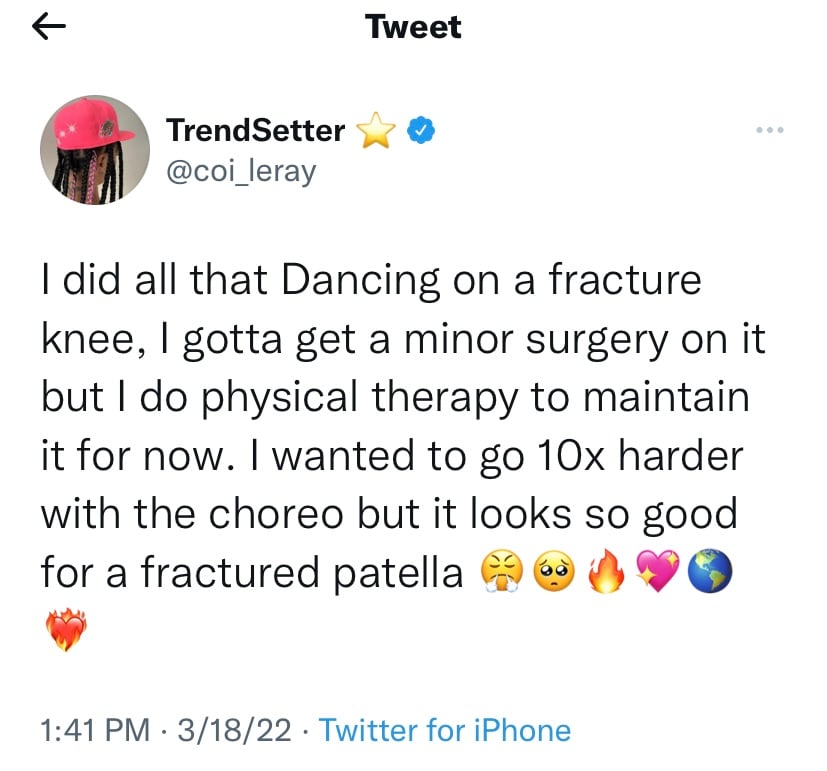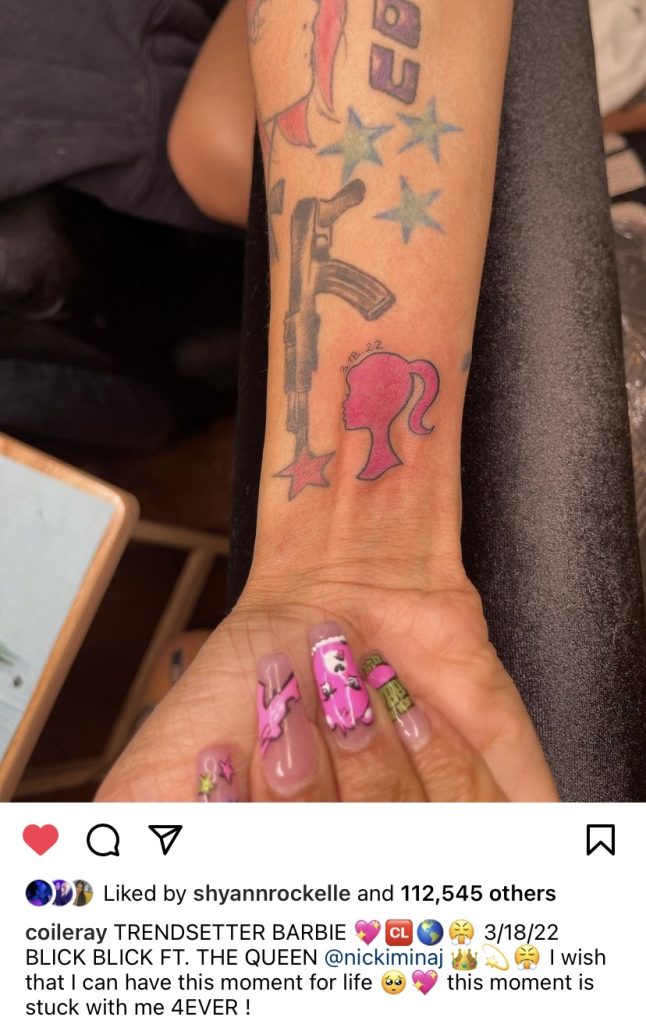 Coi Leray responds to criticism of Nicki Minaj collab tattoo