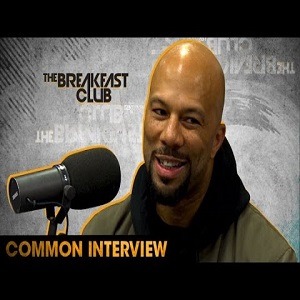 By Alyssa Debonair
Hip Hop Vibe Staff Writer
Closing in on twenty-five years since his debut album, Common is reaching a new peak in his career. This peak has come via acting and activism, as he has been vocal in the Black Lives Matter movement. In his career, Common has always been politically-charged.
In 2007, Common was one of the first people to endorse Barack Obama for president. Seeing how he was a Chicago native, this wasn't terribly surprising, however. Now, Common is giving his endorsement to the former Secretary of State, Hillary Clinton.
Common stopped by "The Breakfast Club," where he talked to DJ Envy, Angela Yee, and Charlamagne Tha God. During the early part of the interview, Common spoke on his relationship with Howard Schulz, the CEO of Starbucks. He would also discuss his new album, the cultural impact, Hillary Clinton vs. Donald Trump, and his exes.
Watch the entire interview below:
Follow Alyssa Debonair on Twitter @AlyssaDebonair.