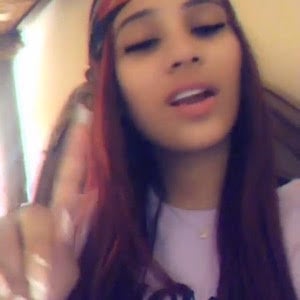 By @MinneeTellsItAll
Hip-HopVibe.com Contributing Writer
Cyn Santana had a blessed transitional year in 2018 but in the new year, she's chasing her own musical ambitions! Last year the VH1 reality star had her first child with Joe Budden and recently the Love & Hip-Hop couple got engaged but from the sounds of it, she may have been working on some new music too. While still being preoccupied with mommy duties and preparing to be Mrs. Budden, Cyn is not letting that stop her from living her passion – music.
Cyn announced that she is dropping new music by uploading a snippet of the track to Instagram to share with fans captioning it "Cyn Santana – No Question. Just a snippet."
Check out the Instagram post here:
For years we have seen Cyn the joy it brings when she's singing and dancing all over her home and in public so it was only a matter of time before she embarked on her musical journey.  In the shared snippet, Cyn is lip syncing to a smooth sounding love song that may have been referring to lover Joe Budden before he popped the question. When closing out the year, Cyn reflected on both struggles and victories that she experienced in 2018 that she is humbled by and grateful for. Santana seems to be very happy with the future and what's to come with her new adventure as an artist. Are y'all here for the new music to come from Cyn Santana?
Follow Hip-HopVibe.com on Twitter @HipHopVibe1.