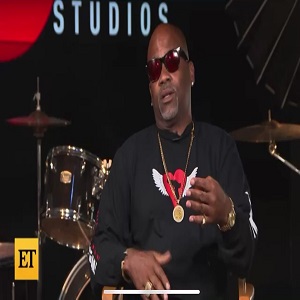 In his career, Damon Dash has never been afraid to be controversial. Actually, over the past six years, he's created a new career just talking about his past. One topic Dash stays away from is Aaliyah, as she was dating him, when she died, leaving him heartbroken.
Damon Dash, when he actually does speak on Aaliyah, always ends up getting emotional. It's understandable that a person would have high emotions, when speaking about the death of their partner. But, recently, Dash shared more insight into what happened.
Yesterday marked the twentieth anniversary of Aaliyah's death and Damon Dash spoke with Entertainment Tonight. He explained that he doesn't speak on Aaliyah, out of respect to her family. However, Dash did explain that Lenny Kravitz had a jet he wanted Aaliyah to use to fly to and from The Bahamas, but video director, Hype Williams, used it, instead, leaving her one the plane she died on.
https://twitter.com/ANTIMELIA__/status/1430607947466481664?ref_src=twsrc%5Etfw%7Ctwcamp%5Etweetembed%7Ctwterm%5E1430607947466481664%7Ctwgr%5E%7Ctwcon%5Es1_&ref_url=