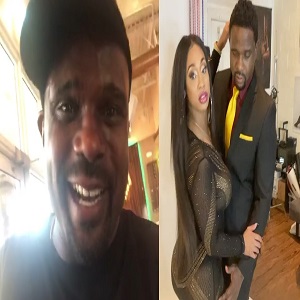 A year ago, Darius McCrary and Sidney Starr sparked dating rumors. The two shared some very flirty comments, on Instagram. But, this morning, a video went viral of them hugged up, during a video shoot.
Quickly, rumors began about Darius McCrary and Sidney Starr dating. A transgender model, Starr rose to fame, years ago. She claimed to have had a relationship with Chingy, but later admitted she lied about this.
Darius McCrary quickly spoke out, after seeing "Eddie Winslow" trending on Twitter. Fans were calling him by his TV character name, after rumors of him dating Sidney Starr surfaced. Now, the actor is making it clear the two are not dating, and never have.