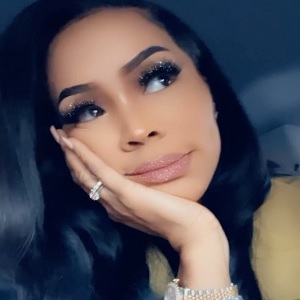 Deelishis reveals she lost everything and had to move into a hotel
Deelishis originally rose to fame in 2006. When Deelishis competed on "Flavor of Love 2," she won fans over. It was the episode where the ladies worked in the restaurant. Flav and the audience noticed what Deelishis was sitting on. These were the good old days before it was so often enhanced.
Deelishis became a staple in the hip hop world. Not only was Deelishis doing magazine spreads, she was presenting at award shows. For around two years, Deelishis had the game on lock. After that, Deelishis faded from the spotlight. Like most "Flavor of Love" participants, Deelishis resurfaced on social media.
Deelishis made major headlines in 2019. Back then, Deelishis married Raymond Santana. Earlier this year, Deelishis revealed they have divorced. Since then, Deelishis has shared how much she struggled. This week, Deelishis revealed that she lost everything. In a long Instagram post, Deelishis said having money was not enough. Things got so bad for Deelishis that she got herself a rental car and checked into a hotel room with her daughters. Regarding the rental car, Deelishis said that became her place for peace and prayer.
Deelishis reveals she lost everything and had to move into a hotel