Dej Loaf blocks fan on Twitter 
Recently, Dej Loaf has been trending on Twitter, due to someone's post about her going viral. Twitter user @NoMoreLiesBaby said "Def Loaf looking all loafed up.👀😍"
The problem was that the woman in the photo wasn't Dej. It was BabyDoll_Forbes, on from Instagram. That woman currently has a whopping 1 million Instagram followers.
Dej ended up noticing the viral tweet, which obviously confused her, for Forbes. Dej ended up tweeting "What be wrong with people?" Now, fans are noticing that Dej also blocked @NoMoreLiesBaby. Fans weren't surprised that this happened, due to Dej noticing, and not feeling the fact that she got confused for someone else.
Dej has also been quiet lately, in regards for releasing new music. The last time this happened was back in October 2020, when she finally released her debut studio album, "Sell Sole II." That project featured 16 tracks, with appearances from Big seen, Benny The Butcher, Conway The Machine, 6LACK, Rick Ross, Lil Uzi Vert, and more.
Dej originally experienced stardom back in 2014, with the success of her breakout hit single, "Try Me." That record went on to peak at number 45, on the Billboard Hot 100 chart.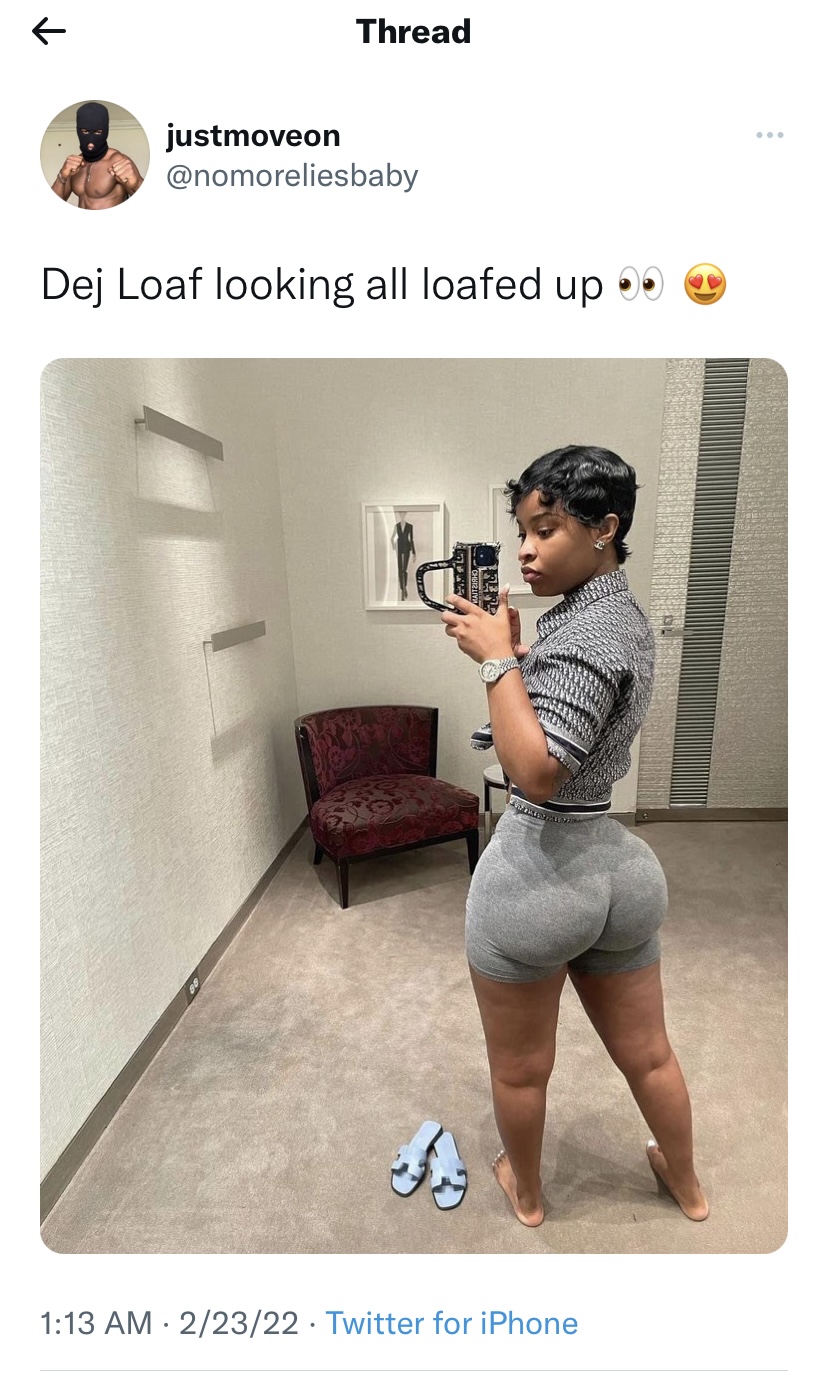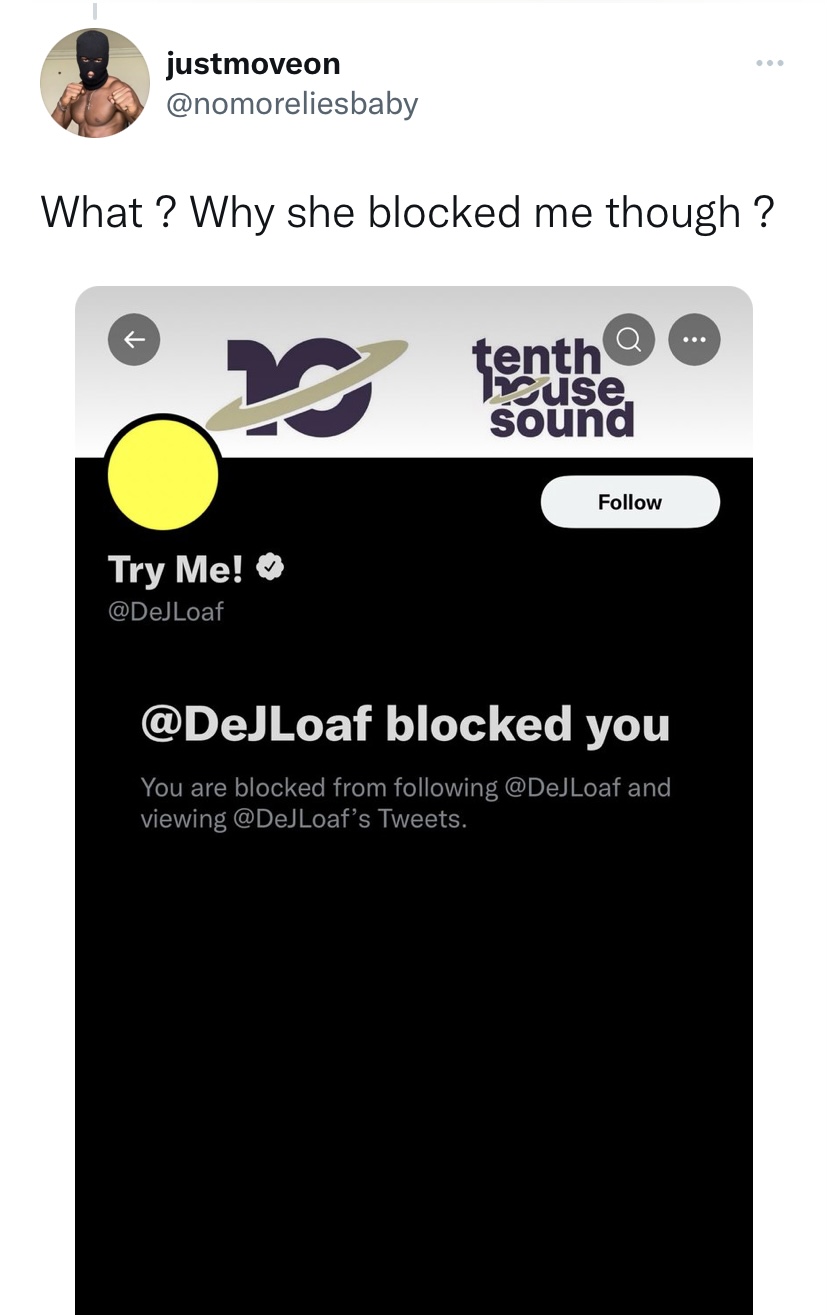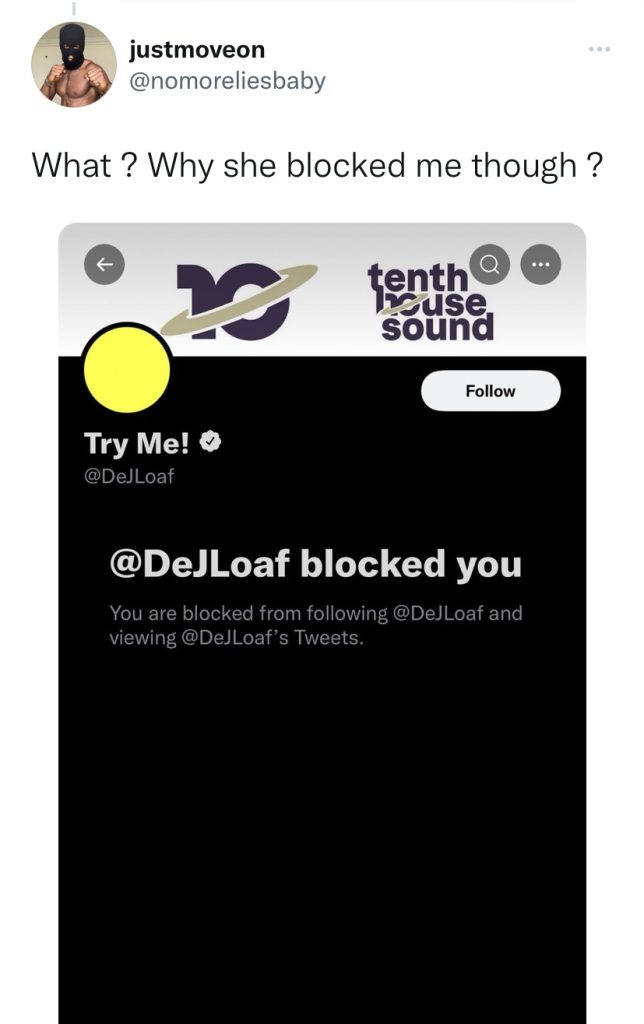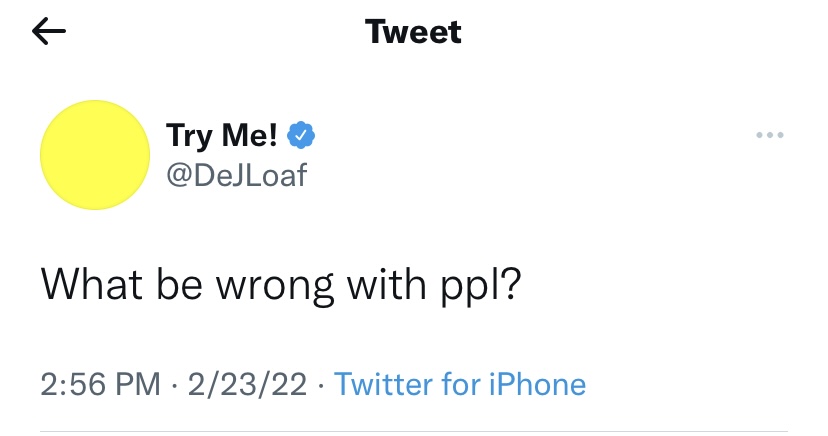 Dej Loaf blocks fan on Twitter