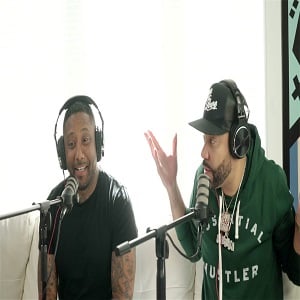 For over ten years, DJ Envy has been a co-host, on "The Breakfast Club." Envy completely reinvented himself, after previously being best-known as an MTV host. But, he is now far more famous, known for doing the show, alongside Angela Yee and Charlamagne Tha God.
DJ Envy has put in well over twenty years in the game. He began as a mixtape DJ, encountering the likes of Jay-Z, before he was famous. Later, Envy transitioned into radio, when he began working at Hot 97, but he would leave, in 2006, for Power 105.
Recently, DJ Envy sat down on the other side, where he let Maino interview him, for "Kitchen Talk." During their interview, he talked about the future of "The Breakfast Club," along with marriage, finance, and his car show. Naturally, this led to a discussion about Funk Flex, his onetime co-worker.