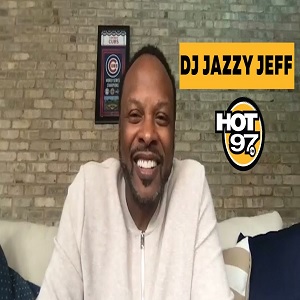 By Jay Rich
Hip-HopVibe.com Staff Writer
What put Philadelphia on the map, in hip hop, was DJ Jazzy Jeff. He was partnered with The Fresh Prince, a well-known rapper in the city. A duo, the two were DJ Jazzy Jeff & The Fresh Prince, with the two makin numerous hit records, winning rap's first Grammy.
By the 1990s, DJ Jazzy Jeff was second fiddle to The Fresh Prince, who was now better known as Will Smith. He rose to international fame, playing his real name, on "The Fresh Prince of Bel-Air." The show has become one of the most-popular sitcoms of all-time.
DJ Jazzy Jeff is still one of the most-popular DJs in the industry. He recently spoke with Hot 97, speaking with Ebro and Rosenberg. The interview saw them discuss "The Fresh Prince of Bel-Air," the reunion, which included the cast, including Janet Hubert, minus the late James Avery (Uncle Phil), also speaking on his DJ legacy, and COVID-19.
Watch the entire interview below:
Follow Hip-HopVibe.com on Twitter @HipHopVibe1.