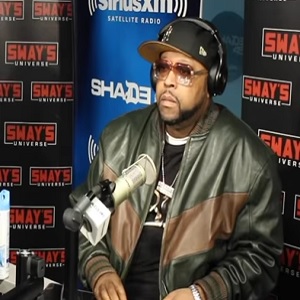 DJ Kay Slay has died at the age of 55
DJ Kay Slay was a pioneer to the game. Though DJ Kay Slay didn't command much attention, he was behind so much. Unlike many, DJ Kay Slay dedicated his life to hip hop. Yesterday, DJ Kay Slay's life ended at the young age of 55 years young.
DJ Kay Slay came up like so many kids, growing up in the 1970s and 1980s. Kay Slay was there for the birth of hip hop, right there in the mecca. Becoming a DJ, Kay Slay helped open the door for the likes of The Notorious B.I.G., Nas, and Jay-Z.
As DJ Kay Slay's career progressed, he became a host on Hot 97. When Shade 45 launched, DJ Kay Slay took the risk and did a show over there. Without DJ Kay Slay, it's unlikely that Shade 45 becomes as big as it has. DJ Kay Slay helped Papoose gain fame, and that $1.5 million deal with Jive Records. Along the way, Kay Slay also had a magazine he published, did a lot of work with models, and recent years saw him go back to releasing music. An overall renaissance man, DJ Kay Slay was diagnosed with COVID-19, at the start of 2022, and has passed away.
Source: GrindFace TV
DJ Kay Slay has died at the age of 55