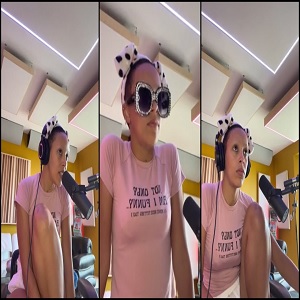 Doja Cat has her explicit photos leak on Twitter
Doja Cat rose to fame in 2018 and she has not looked back. However, she is often a source of controversy, as people have dug up her older comments to call her out. Lately, there have been people worried about Doja Cat's physical appearance. As a result, she has put videos out to let people know that she is doing fine.
Doja Cat celebrated her 27th birthday, yesterday, and all the stars came out. Among the attendees were Kendall Jenner, Justin Bieber, and his wife Hailey Bieber. In addition, on Twitter, Doja Cat found herself a trending topic. Over the past three years, this is something she has gotten used to. This time, it is due to a promise she made, as a joke.
Doja Cat, in 2020, said if her single "Say So" went number one, that she would expose her bare chest. As a result, there were people on Twitter that were telling Doja to do it. Separately from that, Doja Cat had a huge and elegant birthday party, where all of her friends came out. While that was going on, Doja's private photos were being leaked on Twitter. Despite fans getting to see her chest, they described her intimate photos as "mid" and "disappointing."
Doja Cat has her explicit photos leak on Twitter