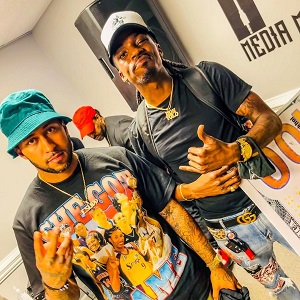 All year long, Don Yolo has been making moves. He has kept himself going by doing local promotions and doing compilation mixtapes. Early this year, he represented for Jacksonville, NC, with his Actionville mixtape.
Since then, Don Yolo has kept himself active on the scene. Over the course of the year, he's teased tons of new music, while doing his "Spin Da Block" challenge. Along the way, he was even alongside some heavy hitters.
Don Yolo and King Khoi are back in action, as BLVCK Krown. The two are delivering their long-awaited Step Brothers project. This afternoon, Yolo revealed DJ E. Sudd, who is 2 Chainz' DJ, will be hosting the project.