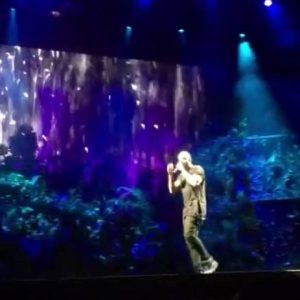 All was well between Drake and Kendrick Lamar for years, as both were touted as leaders of the new school. Dominating the mixtape scene in 2009, Drake emerged as rap's biggest new star in 2010. The same happened for Kendrick Lamar in 2010-2011.
Drake and Kendrick Lamar appeared to be good friends, but all of this changed in 2013. This was when Kendrick Lamar appeared on "Control" from Big Sean. In his verse on the song, Kendrick Lamar took shots at all the top rappers that year.
While Drake has denied having beef with Kendrick Lamar since then, he has seemed genuinely hurt by the verse in the following years. Every now and again, Drake still brings up the situation that took place with him and Kendrick Lamar. This morning, footage of Drake performing showed him mentioning "someone," as he rapped he could take "his" fan base if he stayed conscious and didn't go pop.
Is Drake sending shots at Kendrick again? pic.twitter.com/luHx2nHlEI

— SpotlightFirst.Com (@SpotlightFirst) June 7, 2015