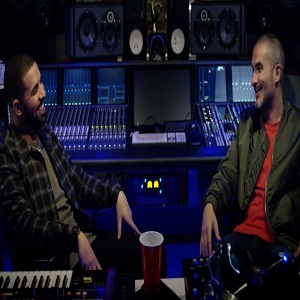 Because of his status in the rap game, it's rare to get Drake to sit down and do an interview. Last summer, Apple Music made the impossible happen, on various fronts. Organized to compete with TIDAL in the streaming wars, Apple Music got tons of celebrity support.
Drake was one of the original artists to join, alongside Dr. Dre, and they both host radio shows on Beats 1 Radio. Last week, Drake did a special edition of OVO Sound Radio with Zane Lowe. This special was due to the long-awaited Views album release.
The full interview is out, now, where Drake speaks to Zane Lowe about the Views album. He explains why Jay Z and Kanye West were not on the album version of "Pop Style," tells he no longer speaks to Nicki Minaj, and discusses the city of Toronto. Drake also finally broke his silence on the Birdman/Lil Wayne situation.