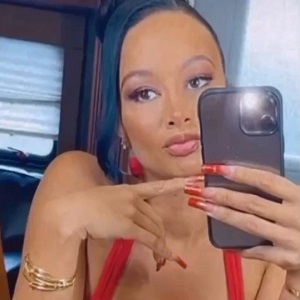 Draya gets made fun of for asking Twitter for SBA loan advice
Social media takes jokes and they run with it. Ever since Draya put out that first cooking video, they can't wait to roast her. But Draya is the person that people should aspire to be like. In the early 2010s, Draya rose to fame on "Basketball Wives," but her dream was to become an actress.
Draya left "Basketball Wives" and many people were shocked that she did it. But Draya left so she could further her career as an actress. It's been eight years and Draya has starred in some high profile projects. In 2019, Draya was the star of the "Tales" season premiere. The episode was based on Kanye West's single, "Brothers," and premiered on all of the Viacom networks.
Outside of acting, Draya has modeled for some well-known entities. This afternoon, Draya took to Twitter to ask about SBA loans. To make a long story short, Draya wanted to know if getting an SBA loan through her business could impact her personal credit. Already, Twitter is used to making fun of Draya, so they took this as a chance to do it again. There were people advising Draya to just talk to a lawyer, or a CPA about it.
Draya gets made fun of for asking Twitter for SBA loan advice