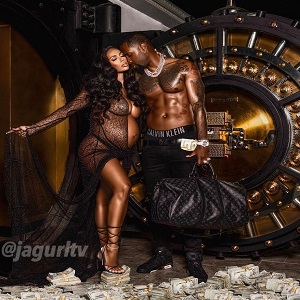 At one point, Erica Mena and Safaree appeared to be heading to divorce court. They stopped posting each other, on their social media, and stopped acknowledging each other. But, recently, they have been posting each other, again.
Suddenly, Erica Mena and Safaree appear to have fallen back in love. Already, the two share a baby girl, Safire, together. Their pregnancy was a part of their "Love & Hip Hop" storyline, with the baby's birth being incorporated into the show.
Erica Mena shared to Instagram, later deleting, a photo of her and Safaree, showing her pregnant belly. The photo came with her announcing their second child, together, her third child. While Erica deleted her post, Safaree posted the same photo, with an announcement of his own.
See Erica Mena's IG post below: