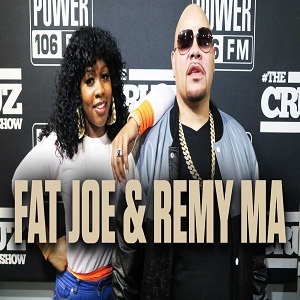 Over a decade ago, Fat Joe and Remy Ma made a classic over a Scott Storch beat. The classic was "Lean Back," the Billboard-topping lead single off Terror Squad's True Story. However, the song is viewed by music fans as a Fat Joe record.
Following the success of True Story, Remy Ma launched a moderately successful solo career. Ironically, this success led to animosity between the two. The situation led to Fat Joe and Papoose coming to blows, but they are all on good terms, now.
Fat Joe and Remy Ma are making their media rounds and visited J Cruz at Power 106 for "The Cruz Show." In their interview, the duo discussed their new album, Platas O Plomo, which led to both discussing prison time. The conversation soon led to DJ Khaled and much more.