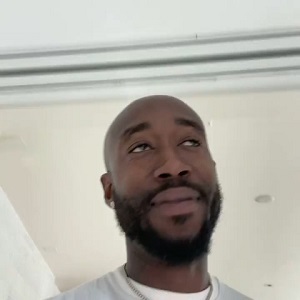 Early this morning, Freddie Gibbs and Jim Jones were rumored to have gotten in a fight. Word was Jones jumped Gibbs and beat him up. The fight was said to take place at Prime 112, in Miami.
There was a man who caught footage of Freddie Gibbs and Jim Jones. This backed up the rumors of Gibbs being jumped by the Dipset rapper. Under the radar, Gibbs and Jones have been beefing since 2014.
Freddie Gibbs woke up and laughed off rumors of Jim Jones jumping him. Furthermore, he made it clear he wasn't beaten up. He laughed, said "come on, man," and showed off his unharmed face.