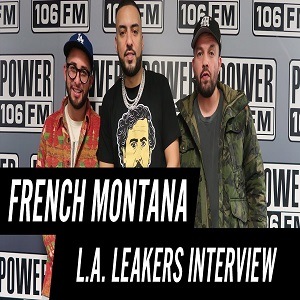 By Yuriy Andriyashchuk
Hip-HopVibe.com Staff Writer
Seven years ago, French Montana gave it his everything, and it was a gamble that paid off. The Bronx rapper emerged at a time when NYC was struggling. During that time, 50 Cent was no longer hot, and even the legend, Fat Joe, was struggling to make hits.
French Montana dropped new music, almost on a daily basis. This led to "Shot Caller," which changed things for good. The following summer, he dropped "Pop That," with Drake, Rick Ross, and Lil Wayne, making him an official star.
Years later, French Montana is regarded as one of the game's biggest rappers. Recently, he stopped by Power 106 in Los Angeles, where he interviewed with the L.A. Leakers. During the interview, he discussed the 6ix9ine situation, comparing him to Max B, Drake, and the late Kim Porter.
Watch the entire interview below:
Follow Hip-HopVibe.com on Twitter @HipHopVibe1.